The Dębogóra manor is located in an area of great natural attractiveness. Apart from crystal-clear air, beautiful landscapes and family atmosphere, we added a range of pleasures and entertainment that will make your stay an enjoyable experience. There is always something for those who dream of peace and quiet, as well as those who want to pursue their active lifestyle.
Rooms
Price per person
Summer season

April - September

Winter season

October - March

PLN 70

PLN 165*

PLN 60

PLN 155

PLN 60

PLN 155

PLN 50

PLN 145

PLN 60

PLN 155

PLN 50

PLN 145*

Children

4 - 12 years old

PLN 40

PLN 80

PLN 35

PLN 75

Children

up to 3 years old

PLN 0
PLN 0
The price includes:
– The possibility of fishing on our ponds,
– Using the floating equipment on the ponds (boat, pedal boat),
– Visiting the private military collection of the "Museum of the Mad Grandpa",
– Using the bicycles and tourist equipment,
– Towels in the rooms,
– Wireless Internet,
– Parking in the manor.
* the green price includes the extended package with full board (breakfast, lunch, dinner, coffee, cake)
The prices are subject to change on holidays free from work and so-called long weekends.
Weekend for two
(2 nights) full board, a bottle of wine
and fruit as a welcome gift
PLN 600
Family 2 + 2
7 days stay (6 nights)
full board
PLN 2350
Family 2+1
7 days stay (6 nights)
full board
PLN 1950
Long relaxation for two
7 days stay (6 nights)
full board
PLN 1550
Packages can be booked by phone or via e-mail.
To make your relaxation and regeneration complete, we offer delicious, traditional food based on products from local suppliers. We serve tasty soups, sausages made in a traditional way, dumplings, cheese, home-made bread and many other specialties.
We can arrange a barbecue or campfire. Preparing meat and barbecue extras is on us. This option is instead of a meal or for individual arrangements.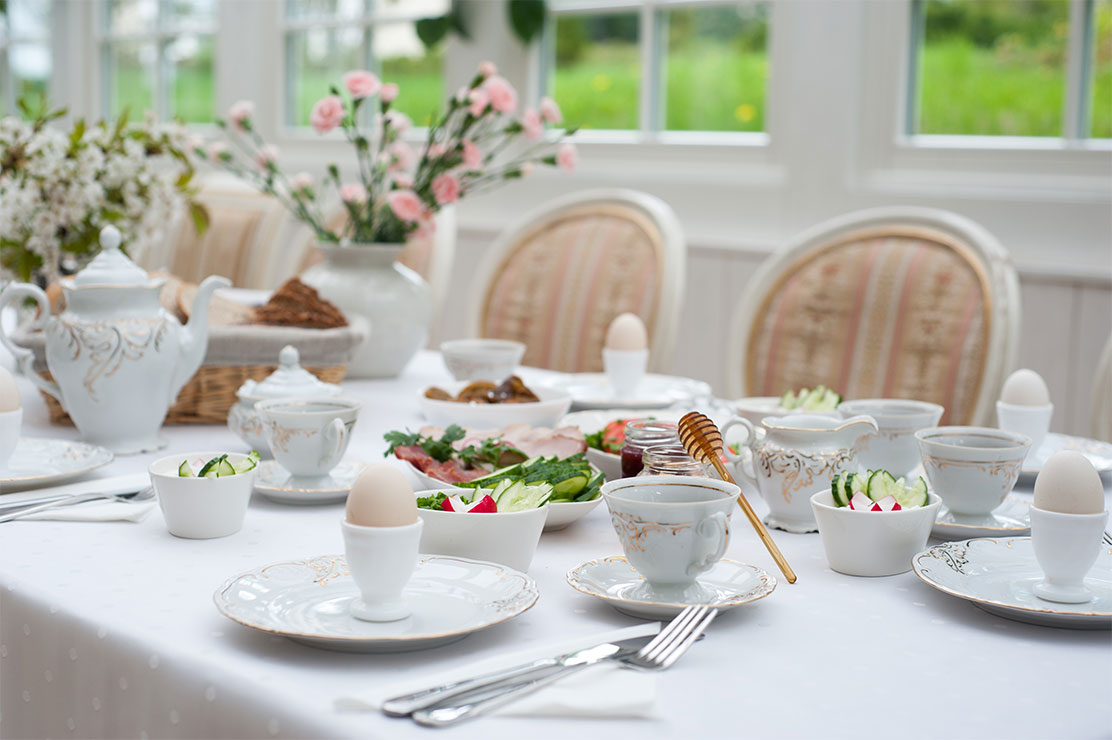 We organize special events:
Weddings, holy communions, feasts, open air celebrations, family celebrations, trainings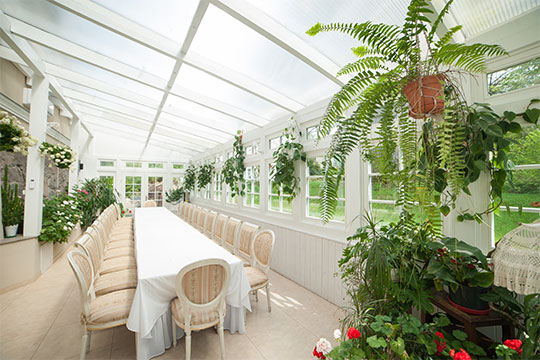 The glazed, bright and charming Orangery makes all the visitors delighted. The garden and the blue sky visible from outside the windows make cozy meetings enjoyable. Mainly intended for trainings and family dinners, it can accommodate up to 22 guests.
During the day, it will be perfect for trainings, workshops and family gatherings. In the evening, the fireplace room turns into a place of feasts and lively conversations. The garden separating the manor provides comfort to other guests. Room for 40 people.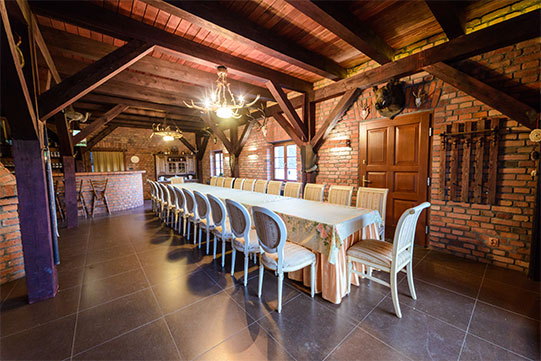 Price from PLN 100 to PLN 170 depending on the menu selection
Wedding menu calculated individually
We are also open to your suggestions regarding individual menu options.
For detailed information, call + 48 609 610 147