Our regional delicacies add to the beautiful surroundings and the great atmosphere. The meals we prepare are based on local ingredients and traditional recipes. Most of the products in the Dębogóra Manor kitchen come from organic farming. We serve delicious soups, regional meat, fish, dumplings, cheese, bread, and many other specialties. Our offer is an ideal solution for those seeking agritourism with board in the beautiful surroundings of Polish nature.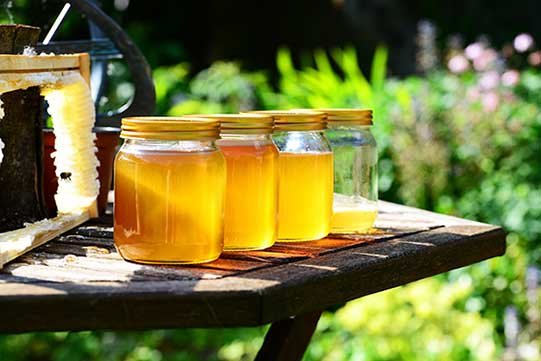 To add with your breakfast, pastries, or coffee. Honey, by some called liquid gold, fits perfectly into the philosophy of our activities. It comes from local apiaries, it is natural, aromatic and simply delicious. We act in harmony with nature.
On our country table, there is plenty of bread. It is made on the basis of traditional recipes, from organic farming cereals. It goes well with local cheeses, vegetables or cured meat.In combination with honey, it provides delicious impressions.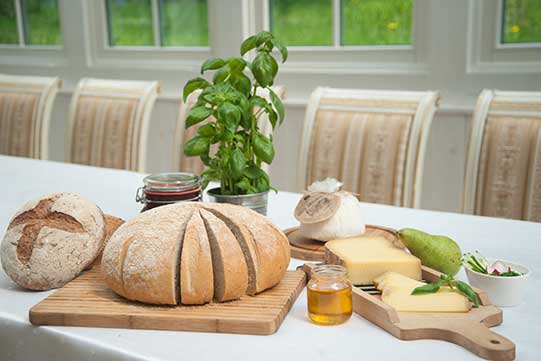 Stay with board includes breakfast, lunch, afternoon cake and dinner. We ask our Guests to inform us about special dietary preferences (like gluten-free or vegan diet) a few days before arriving at the Dębogóra Manor. This will make it possible for us to plan a suitably varied menu. Due to the location of the manor, surrounded by forests and meadows, we encourage you to purchase board with your stay package. Standard board for manor guests, created on the basis of regional products, looks as follows:
Afternoon coffee and home-made cake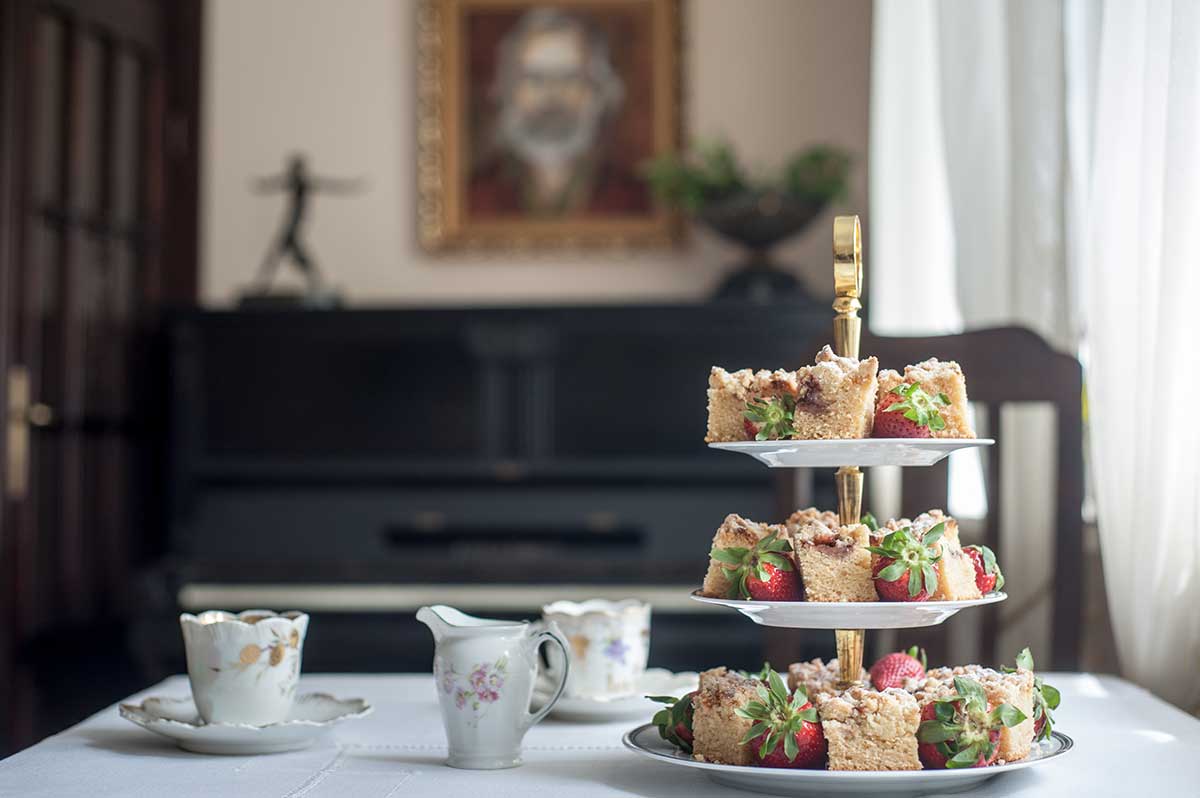 Do you dream about eating outdoors, and the thought of the warmth of fire and the sounds of burning wood evoke a blissful smile on your face? We will be happy to organize a barbecue or bonfire for you. We will prepare the spot, fuel, meat, vegetables, salads, bread and other additional items. Please contact us and make individual arrangements.